World Wide Kennel Club (WWKC)
run by Common Day Kennels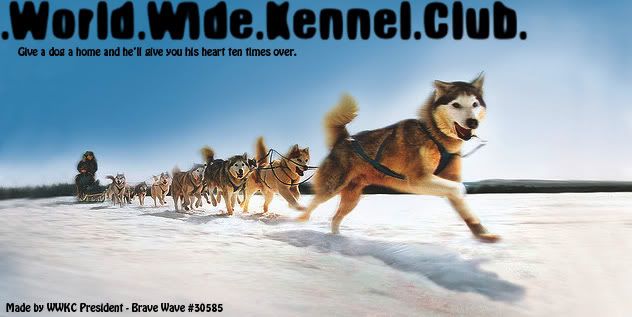 Be proud of your dog! We are proud of all WWKC registered dogs and you should be to! So come and join our club and be proud, just as we are!
13/10/12 - Welcome! I am back! Please continue to register your dogs with the WWKC, I will be on at least once a day to approve all applicants!
I will be much more active from now on! So feel free to contact me with an queries you may have!
No dog will be turned down! The WWKC accepts all breeds of dogs from all over the world. No restrictions apply.